Are you in Cusco to do some volunteer work and are looking for a hike to do during the weekend? Then camping under the stars should definitely be on your list!

If you love adventure and nature and have some free time from your volunteer work, then camping is the perfect idea.
Cusco, home of Machu Picchu, one of the Seven Wonders of the World, has many beautiful places to camp. There's nothing better than enjoying the beauty of nature with friends, family, or someone special.
Tip
In order to camp in Cusco, it is important to take into account the equipment you might need: impermeable tent, sleeping bag, a lighter, wood (if the temperature is very low), torch and a knife (to open up cans). Take non-perishable food, cooking tools, and toiletries. Don't forget to take water with you and trash bags to put your rubbish in so as to not pollute the area.
Wiñay Wayna
You can find this magic place on the Inca Trail (you'll can camp at 2.650 masl). No matter your age, you will feel rejuvenated by the beauty surrounding you. The rejuvenating feeling that this place offers comes from its Quechua name, which in English means "Forever Young". Since December 2016, the area of Wiña Wayna has been receiving visitors that spend the night there.

If you choose Wiñay Wayna to camp, you will get to see Andean stairs and drain ducts for rain water.
Choquequirao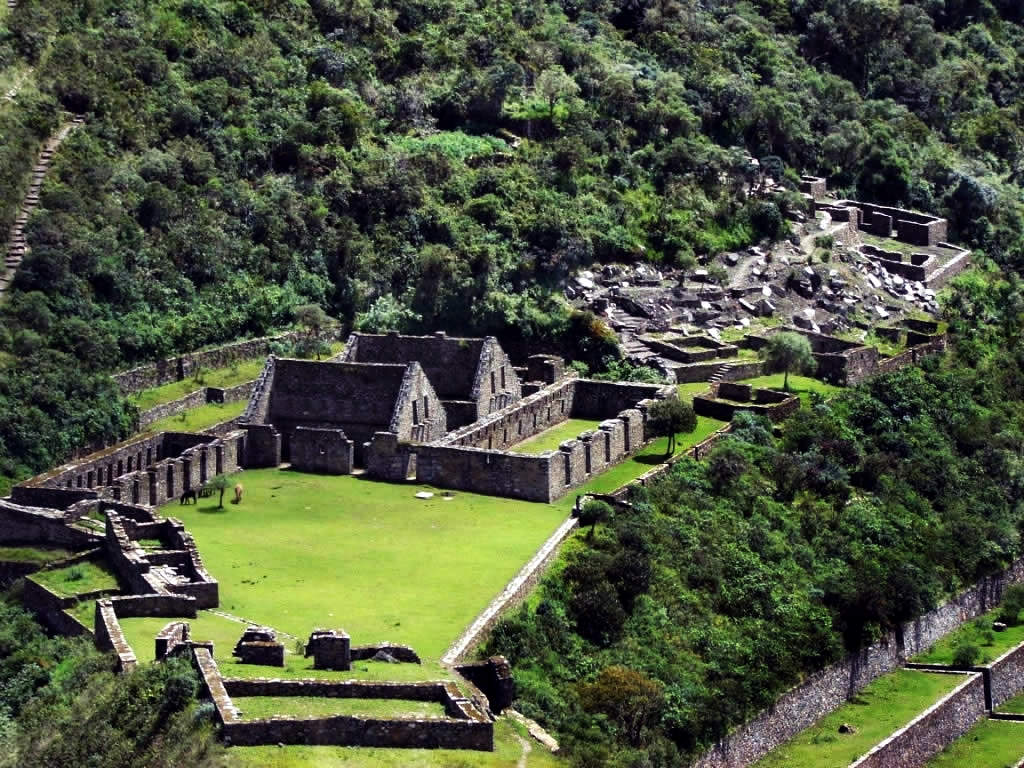 Also known as Machu Picchu's Sacred Sister because of its cultural and archaeological resemblance, these ancient ruins are located below the Salkantay glacier. You can find a camping area called La Playa (the beach) on the way to Choquequirao. It is not easy to get to these ruins because they are located at 3.300 masl.
Ollantaytambo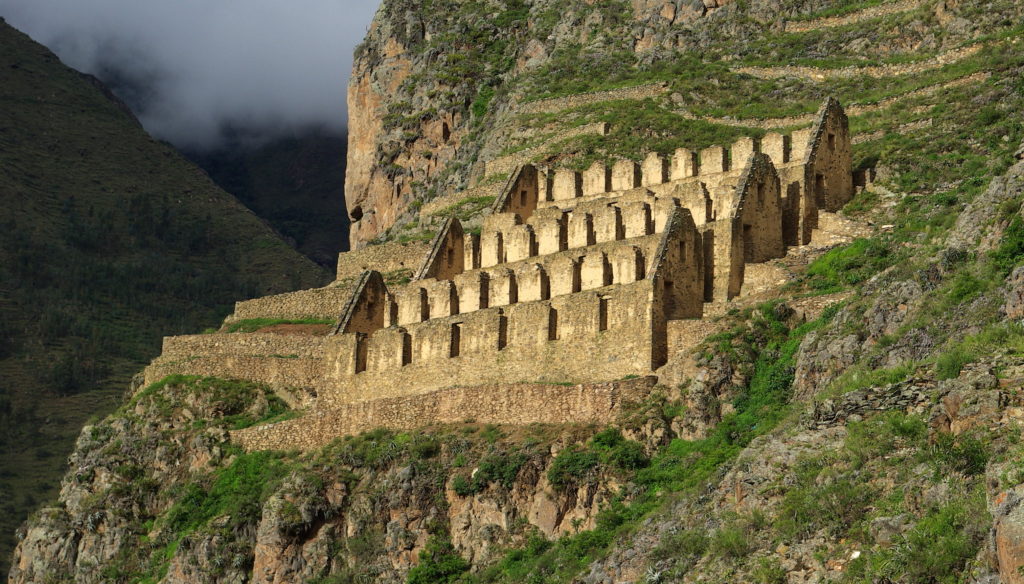 These ruins were forts to protect Manco Inca Yupanqui and are located in the province of Urubamba. The camping is located on 68 km, between Ollantaytambo and Machu Picchu, on the shores of the Vilcanota River. This area covers more than 5.000 square metres that you can have all to yourself.
Moray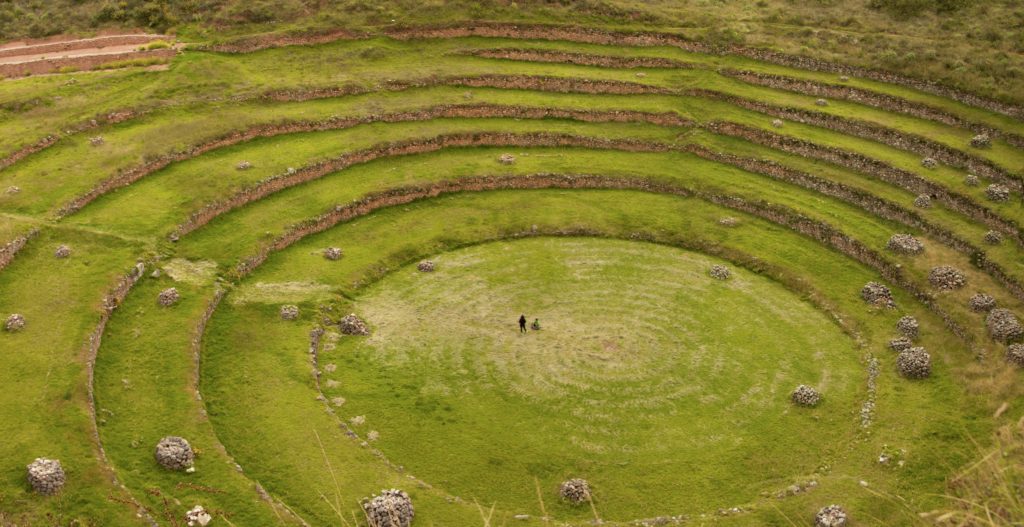 This area called Camping Moray is also located in the province of Urubamba, 61 km from the city of Cusco. In Moray not only can you spend the night and watch the stars, but you will also be able to enjoy the Sacred Valley of the Incas, like Calca, Lamay, and the Urubamba River… What else can you ask for?
Ausangate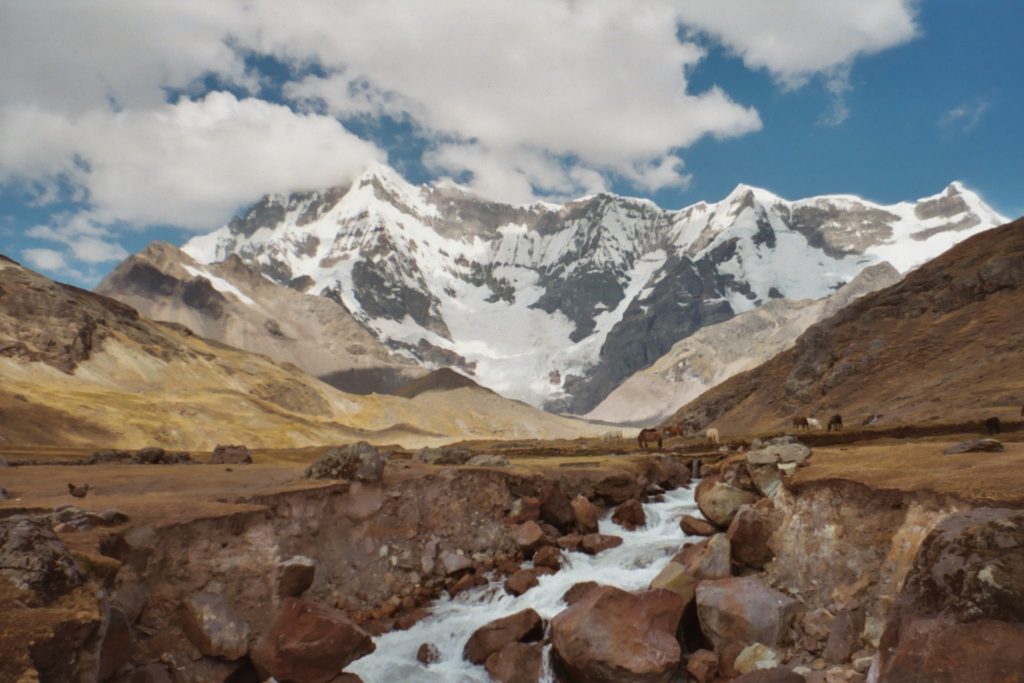 Without a doubt, camping around this glacier is one of the most amazing experiences that you will have in Cusco. The Apu Ausangate (Apu means god in Quechua) is the highest mountain of the Vilcanota Mountain Range with 6.392 masl. You can choose to go for the weekend (we'll write a separate blog on that) or take a six-day hike if you're fit enough. If you choose the latter, you will camp in places like Lake Pucacocha, the town of Urpispampa or the Ccatcca viewpoint.
These are only a few hikes you can do while volunteering in Cusco. Take a break, and go explore!
Article translated and adapted from Red Bus.