Sometimes, when you're doing volunteer work, especially in Cusco, you think you might not have time for everything, but you do!
There are a lot of popular places you can visit while in Cusco, such as the Salt Mines of Maras, the Sacred Valley, Rainbown Mountain, and many more. But if you're a volunteer that's looking for a more real experience in a remote community, then this is the place.
Pacchanta, the last town you see before you head for the Ausangate trek (but we're not going to talk about this trek), is a very small community located near the base of the Ausangate glacier.
If you cannot take a week from your volunteer project, then you can spend a weekend there, hike throug the seven lakes that this area has and then enjoy some hot springs.
Do you want to know how to get there? Keep reading!
Day One
You don't need a tour to get to this remote community, but learning the names of the areas you'll pass before you get there will help you a lot.
The bus leaves from Wanchaq, behind the Coliseo Cerrado. You can take a taxi from the centre for 4 soles or take the bus Imperial from the Pampa del Castillo or Limacpampa bus stations. The bus will take a bit longer as it takes a detour, but it costs only 0.80 soles.
The buses leave every 30 minutes, so you won't have to wait a lot if you miss the one you intended to take.
The first bus ride takes approximately three hours and a half and it costs only 10 soles.
The nice thing about not hiring tours for these hike is that you get to travel with local people and have a direct contact with the culture, even if it is a bus ride. 
My group and I sat quietly and enjoyed the ride, which has amazing views as you go up the hills and then down. This route is very curvy, but our driver was good and drove carefully.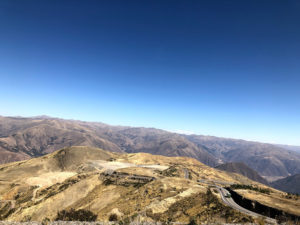 After going through this uphill way, people will start getting out, just like any other regular bus. The first big stop, and where the bus will stay for, more or less, 10 minutes, is Ocongate. However, the town where we should get off is called Tinke. If you told the bus driver to drop you off there, he will yell the name of the town and that's your call to hop off.
There is one colectivo that goes to the town of Pacchanta (around 40 minutes from Tinke), but apparently it only goes once a day in the afternoon, so you never know if it has already left by the time you get there. 
Since we didn't find the colectivo when we arrived to Tinke around, at 4:00 pm, we decided to take a taxi. The taxi driver charged us 40 soles for a group of six, so the price was reasonable.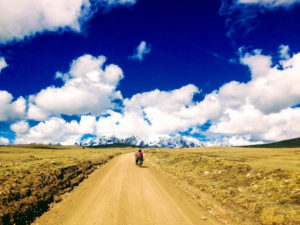 Day Two
Once you get to Pacchanta, the altitude starts to hit as it is located at 4.300 masl. But if you're crazy and want to camp by the lakes which are even higher in altitude, then you can walk around two hours to get there.
If you choose to rent a room, a double bed is 20 soles. We recommend renting the big beds as you can share it and have body heat (the temperature at night is below zero, so any heat is welcome there!).
To hike to the lakes, you can take a horse for 40 soles plus 40 for the guide. The ride is really nice. Then you're dropped by the first lake and the guide points the way you should go and they will meet you there.
During the hike/ride, you get to see wild animals, such as vizcachas (wild rabbits), and lots of llamas and alpalcas… LOTS!
If you follow the instructions from your guide, you will get to see the seven lakes on an empty road where it's only you and whoever else is with you.
The magic of this place is that not a lot of people go, so you have all the views and lakes to yourself. In Cusco, that's  a bit hard to get as there are tons of popular tours and hikes.
But, the cherry on top of this trip are the hot springs. After a long hike, there's nothing better that relaxing in the hot springs until it's time to pack your bags and bus back to the city.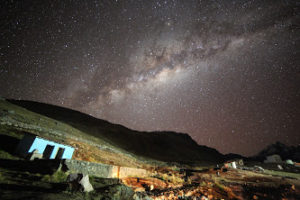 This weekend getaway is worth it for anyone that wants to escape the city for the weekend, especially if you're doing volunteer work in Cusco and don't get many days off.
So, what are you waiting for? Pack your bags for the weekend!
Article written by our marketing coordinator Cheyenne Salcedo.