Easter is a festivity celebrated in every catholic country. And guess what? Peru belongs in this category. And we'll show you how Easter is celebrate in Cusco as part of the Peruvian culture.
Easter in Cusco starts with Palm Sunday. On this day, people carry palms and ask the priest to bless them. A procession is also carried out as well as a mass at the Cusco Cathedral at 9:00 am.
As opposed to other Easter commemorations, the main day in Easter in Cusco is Monday because on this day the Señor de los Temblores goes on a procession. On this day, the archbishop of Cusco delvers a mass on the Cathedral at 8:00 am. Multiple masses are celebrated every hour until midday.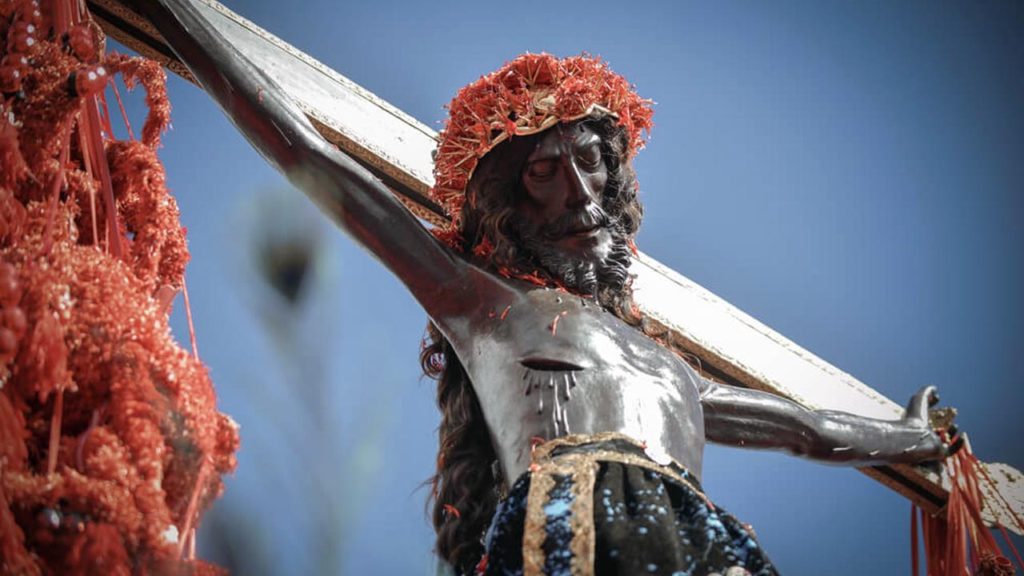 Good Friday starts its celebration at the San Francisco Square. There, the Way of the Cross starts until it reaches the Pope's Cross, located at Sacsayhuaman. This event is organised the Convent of San Francisco. On this same square, another celebration takes place on Good Friday: Hampi Rantikuy, or fair of medicinal plants. At this event you can find farmers that live far from the city. At this fair you will also find naturally-grown crosses that locals buy and place behind their main door at their houses to protect themselves from evil.
Easter in cusco
The dates for Easter changes from year to year, fluctuating between March and April. In 2020, it starts on April 5th and ends in Saturday, April 11th.
Palm Sunday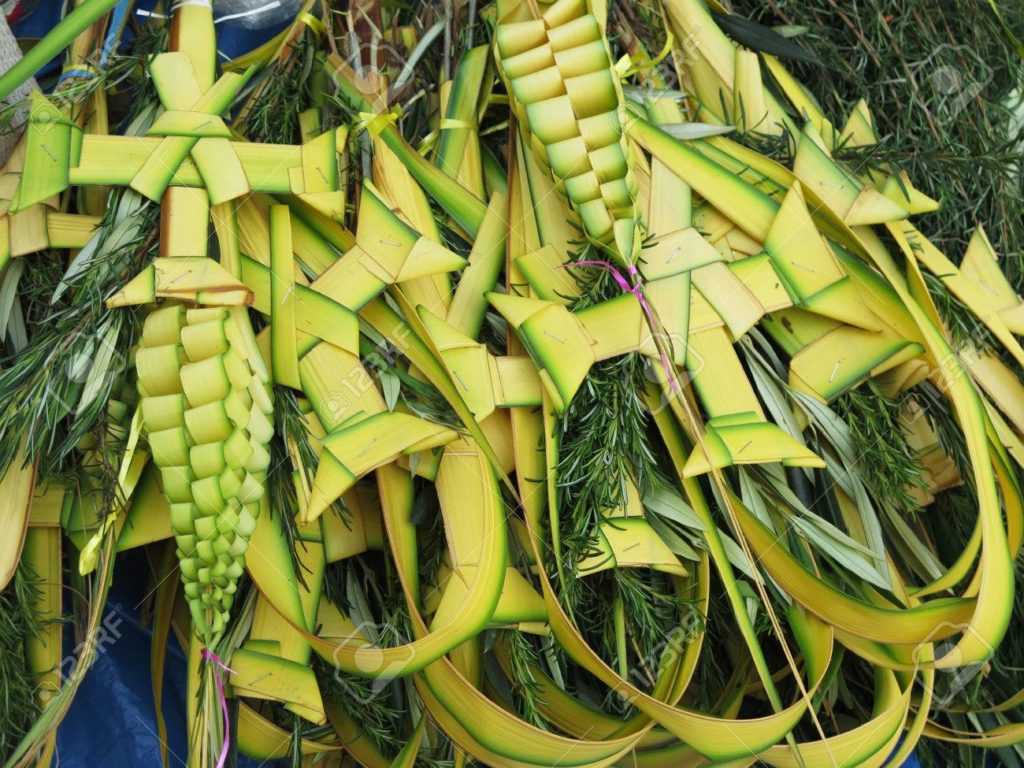 Easter celebrations start with Palm Sunday, where all devoted people attend different churches, carrying cross made out of palms. People bring these crosses to receive a blessing from the eucharistic celebrations. After the masses, people take their palms home to repel evil.
Holy Monday
The most important day of Easter in Cusco in Monday (after Palm Sunday). On this day we can see the Señor de los Temblores (Lord of the Tremors) being carried around the city centre.
Maundy Thursday
Easter continues with Maundy Thursday. At the basilica of the Cusco Cathedral, the archbishop washes the elderly's feet , commemorating Jesus washing the Apostles' feet. On the same day, families gather to taste the popular 12 Dishes, remembering the Last Supper. On this meal, you can see a mixture or Andean and Western food. At the San Francisco Square, you can find desserts such us sponge cakes, empanadas, and other traditional sweets. At night, families go down the streets and squares of the historic centre, following the route of the Seven Temples that represent the seven falls of Christ.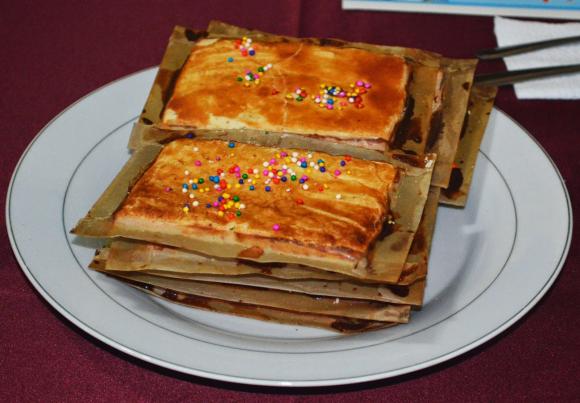 Good Friday
As well as in Ayacucho, on this day, the image of Jesus Christ is carried around the city along with the image of the Virgen Dolorosa (Lady of the Sorrow)
Unlike other places of Peru, in Cusco people are used to taste different typical dishes, from soups to fish. They accompany these dishes with apple sweets and sweet corn bread.
Resurrection Sunday
Easter ends in Resurrection Day. After the procession and mass, people go out on the streets to try more typical Peruvian dishes, such as hen soup, empanadas, corn sweets, tamales, and cakes. This is the pagan way to end Easter in Cusco.
Here are some recommendations if you want to assist to these events in Cusco
Don't carry wallets, expensive jewelry, money, or valuable objects during the procession.
Carry an umbrella or raincoat.
If you assist the procession with kids, have them carry a card with their personal information and an emergency number.
Coordinate a meeting point in case with your family or friends in case you get lost.
Know where all emergency exits are.
If you would like to learn Spanish or volunteer in Cusco, check our website!
Articled translated and adapted from Cusco Peru.